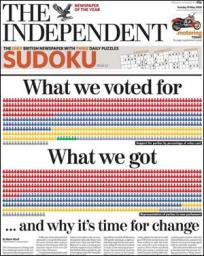 The Independent was established in the late 1980s - and despite its name is not particularly politically independent. Newspaper of the liberal left and endorsed the Liberal Democrats in 2012. Circulation in 2012 of 
240,947.
Admin for Foreign Office, Press AV
Labour
Party Adviser
Si vis pacem, para bellum
"If you want peace, prepare for war"