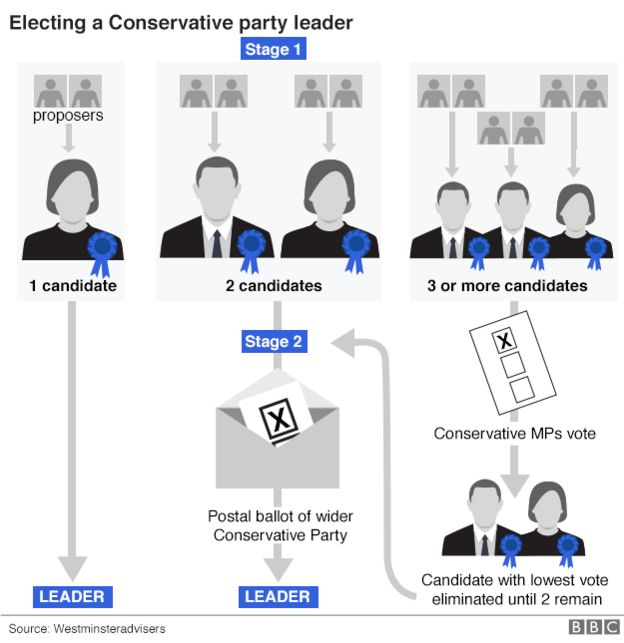 Conservative Electoral Rules
The conservative party since 1998 has used a two stage system of electing a leader; first all candidates declare and go to a ballot of Conservative Westminster MPs - these candidates are then whittled down in ballot after ballot until two candidates remain. These two candidates are then put to a vote of the party's members who, by a majority vote, elect the new leader after a short campaigning period.
To declare candidacy a candidate must submit an application with a seconder and proposer.
Edward
Head Administrator of PolUK
Special Advisor for the Prime Minister, Cabinet, Foreign Office, Defence and the Chief/Shadow Whip
Advisor for the
Labour Party
"If you put the federal government in charge of the Sahara Desert, in 5 years there'd be a shortage of sand." ~

Milton Friedman