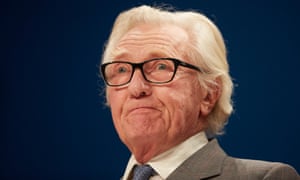 Character Name: Alistair Grey
Avatar: Michael Heseltine (2010s)
Age:

75 (b. 1917)
Race/Ethnicity:

Caucasian
Gender:

Male
Sexuality:

Heterosexual
Religion:

Church of England
Class: Upper

Middle Class
Spouse:

Hilda Grey, née Norman (m. 1935)
Children (if any):
* George Grey b. 1936
* Violet Grey b. 1938
* Sylvia Grey b.1941
* James Grey b. 1946
Education:
Privately Tutored in India (to 1927)
Harrow (1927 - 1933)
Career:
1934 - 1939, Indian Civil Service (Assistant Secretary)
1939 - 1960,  Royal Navy (Rank: Lieutenant Commander)
1960 - 1969 - Commonwealth Office, India and London
1969 - 1974 - Writer and Interpreter
Author:
Officer's Guide to India; A political and military commentary
Figuratively Speaking;  A commentary on the languages of India
Where Empire Stalled; Reflections on the partition
Political Career:
1974 - present - Member of Parliament for Beaconsfield
1979 - 1983 - Member, Foreign Affairs Select Committee
1983 - 1989 - Parliamentary Under-Secretary, Foreign and Commonwealth Office
Party:
Conservative
Ideological Beliefs:

Europhile, socially conservative, fiscally moderate
Biography
Alistair Benjamin Grey was born in British India in 1917. He was privately educated there whilst his father was stationed in Delhi as a member of the Diplomatic Service. He was taught to read and write in multiple languages including English, Hindi, Urdu and Bengali.
Grey was sent to board at Harrow as a boy returned to India in 1933 to join the Indian Civil Service. His father's background and his education in India served him well. Upon the outbreak of World War II, Grey obtained a commission as an Officer in the Royal Navy but was stationed in India as a translator and interpreter for the MoD.
Grey enjoyed a 14-year career with the Royal Navy, earning the rank of Lieutenant Commander. He later retired from military service and took up work with the Commonwealth Office throughout the 1960s. He spent most of this time traveling between Delhi and London advising Government officials.
After stepping down at the age of 52, Grey worked as a writer. He penned several books about the politics, language and diplomacy of the British Raj and partition of India. He also owned a private interpretation service, in which he employed both of his sons, who also speak Hindi.
Grey unsuccessfully stood as the Conservative candidate for Eton and Slough in the 1970 General Election. He was successful in his second bid for Beaconsfield constituency 4 years later.
Grey has served on the Foreign Affairs Select Committee and as a junior minister at the FCO. Since 1989, he has enjoyed semi-retirement and is notorious for being selective in his attendance in the House of Commons.
Aaron |
Coaching Admin
Civil Service roles:

FCO, MoD, Environment
Press roles:

Foreign coverage