---
Labour Deputy Leadership Election 1992 - Dan - 09-22-2018

An election is required to fill the vacancy as Labour Deputy Leader.

The Labour Deputy Leadership Election rules are as follows:



Timeline



Nominations are open from 

now

 until 

Sunday 23rd at 1pm 


24 hours of campaigning from 

Sunday 23rd at 1pm until Monday 24th at 1pm


Players' votes must be submitted before 1pm on Monday 
Results will be declared on Monday Evening

All times in British Summer Time.



Nomination



- Each candidate requires a nomination and a seconder.
- Candidates may nominate themselves or second themselves, but not both.
- Nominations must be made using the following form



Name of Candidate:

Name of Proposer:

Name of Seconder:

Declaration of Candidate's consent:




Campaigning



During the 24-hour campaigning period, each candidate has 6 "hours" of campaigning time to spend. MPs other than the candidates each have 2 "hours" to spend, and may wish to use these to help their preferred candidate. Campaigning time can be spent as follows:

Speech: 2 hours
Canvassing: 1 hour
Poster/Leaflet: 1 hour

Canvassing here means a summary of a conversation with a party member on three policy areas, either in a bullet point description or through a script of talking points the candidate would use.



Voting



Players' votes must be submitted via Private Message here on the forum, 

not on Telegram

, to Dan addie and Roberts. Votes must be received by midday Monday in order to be counted.

The results of the MPs vote will be calculated based on players' factions and influence. The final result will be based on players' votes and the A-Team's assessment of the campaign material.


---
RE: Labour Deputy Leadership Election 1992 - James Mercer - 09-22-2018

Name of Candidate: James Mercer
Name of Proposer: James Mercer
Name of Seconder:
Declaration of Candidate's consent: I accept


---
RE: Labour Deputy Leadership Election 1992 - Dame Oona Millar - 09-22-2018

Name of Candidate: Angela Harvey
Name of Proposer: Dame Oona Millar
Name of Seconder: Angela Harvey
Declaration of Candidate's consent:

to follow




---
RE: Labour Deputy Leadership Election 1992 - Noah Robinson - 09-22-2018

I second James Mercer for Deputy Leader.


---
RE: Labour Deputy Leadership Election 1992 - James Keating - 09-22-2018

I second James Mercer for Deputy Leader.


---
RE: Labour Deputy Leadership Election 1992 - Moray Mac Gill Fhaolain - 09-22-2018

Name of Candidate: Moray Mac Gill Fhaolain
Name of Proposer: Moray Mac Gill Fhaolain
Name of Seconder:
Declaration of Candidate's consent: I accept


---
RE: Labour Deputy Leadership Election 1992 - Angela Harvey - 09-22-2018


(09-22-2018, 12:40 PM)

Dame Oona Millar Wrote: Name of Candidate: Angela Harvey
Name of Proposer: Dame Oona Millar
Name of Seconder: Angela Harvey
Declaration of Candidate's consent:

to follow

I accept.


---
RE: Labour Deputy Leadership Election 1992 - Esther Mathieson - 09-22-2018

I second Moray Mac Gill Fhaolain


---
RE: Labour Deputy Leadership Election 1992 - Angela Harvey - 09-23-2018

Angela Harvey kickstarts her campaign addressing the TUC.

(Approved by Dan)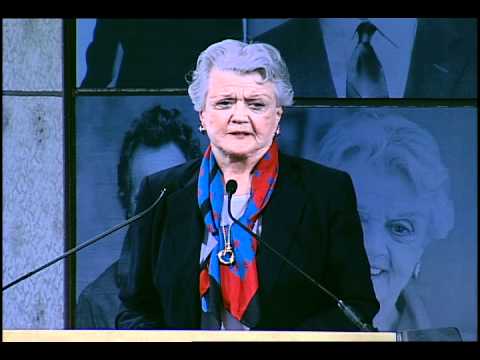 Hello everyone. I nearly said fellow congressmen and congresswomen, because the old habits die hard, yet the many friendships I made in the NUT (National Union of Teachers) between 1951 and 1982 remain as strong as ever. However this time is a little bit different, as I am addressing you in a different capacity - one as candidate for Deputy Leader of the Labour movement.

When I say Labour movement, I mean that traditional yet progressive and outward-looking vision of Labour as a force for working people, families and those in need of support and comfort. These traditional Labour values of equality, compassion and belief in something greater than individual opportunism - namely the belief in communities and in society as a force for good, are the key components of my platform for Strong Social Britain. I run as Deputy Leader candidate on this platform for Strong and Social Britain, underpinned by those 5 concrete aims I will seek to achieve if elected:



1) As Deputy Leader, I will work to restore the collective bargaining power of the trade unions.

Over the last 13 years, we have witnessed previously unseen damage being dealt to the heart of the Labour movement - the trade unions. The Tories' various Employment Acts, the 1984 Trade Union Act and vicious attack against union membership have weakened workers' voice and our capacity to bargain for our rights and our pay as workers. Under Thatcher and Major, trade union membership decreased by 5 million at time when we saw record levels of unemployment and the gap between rich and poor widen at a terrifying speed. There isn't a better audience than you, Congress, when it comes to understanding the importance of collective bargaining power and collective efforts to protect and expand workers' rights. As Deputy Leader, I will work tirelessly to give this power back to you. We will restore the honourable name of trade unionism, we will restore the power of our workers to protect themselves from the currently almighty power of corporate employers. 



2) As Deputy Leader, I will work to formulate a Wage Ratio Cap to ensure everyone gets their fair share of pay.

The Tory plan of deregulation, tax cuts for the richest and unlimited corporate profit for those at the top is broken. CEOs are making tens of times more than hard working employees at the lower levels of the corporate hierarchy. To me, this is fundamentally wrong. I believe in a Strong Social Britain which rewards workers for their hard, dedicated and skilful work. Under my deputy leadership, we will formulate a Wage Ratio Cap policy which will reveal the true depths of the difference in pay between those at the top and those at the bottom. We will require companies to justify any deviations from this cap, and force them to bring it down when their stance is indefensible. Workers produce the wealth of a company, workers should get a fair share of the profit their work creates.



3) As Deputy Leader, I will work to lower food prices by negotiating lower external EEC tariffs on food.

UK Food Inflation, which shows cost of food changes over time, exceeded 9% just a couple of years ago. Throughout the time of the last Tory government, food prices increased without any action been taken to address the causes. Food is not a commodity - it is a necessity for every human being to survive. We cannot build a truly Strong Social Britain without ensuring the basics of life - including food - are affordable and reasonably priced. If elected Deputy Leader of the Labour party in government, I will commit my work to lowering food prices by negotiating lower external EEC tariffs on food, allowing us to import food from around the globe - including members of our precious Commonwealth. This will lower prices for the British consumer at home, as well as help the economies of the Commonwealth and others. A situation in which everybody wins, and most particularly the most vulnerable who currently struggle to make the ends meet.



4) As Deputy Leader, I will work to establish a new Price Commission that will monitor and exercise control over prices.

Lowering food prices is of utmost priority, but so is ensuring that all products in the market are reasonably and justifiably priced. The unlimited free market introduced by the wicked ideology of Thatcher has meant that company executives have ultimate control of prices and unchecked power of how they exercise this control. This is the modern day exploitation of people and particualrly vulnerable people. A Price Commission will monitor and exercise control over prices, ensuring that consumers are not ripped off by the monopoly of greedy businessmen. As Deputy Leader it will be my priority to treat this most cruel cancer of free marketism.



5) As Deputy Leader, I will work to improve accountability of Labour MPs to our local constituency parties.

The Labour party MPs of the 1980s have done a heroic job of speaking out and loud for the poor, the vulnerable and the ordinary, even if they did not have the power to block Thatcher's extremist policies. Our task in government is even greater. We have always been and must always remain a Labour movement, a movement which represents our class, fights against poverty, injustice and unfairness. If elected Deputy Leader, I will do everything I can to stimulate greater debate and discussion within local associations, to improve accountability and to build Labour communities which are pivotal to every election campaign and to the well-being of our movement and values too. 

Congress, throughout my lifetime, throughout my time in the NUT, throughout my engagement with Labour Party politics, I have dedicated my life to the values that underpin this platform for a Strong Social Britain. I believe strongly that this is the right way forward for the Labour party and for the United Kingdom. The Labour movement is only strong when we are united, when we have the power to defend workers and consumers, and when we are in government to deliver. As a candidate for the deputy leadership, I fully commit myself to this platform for Strong Social Britain and to our electorally successful 1992 manifesto. This, I believe, will restore Labour as the natural party of government, they will revive the spirit of the Attlee government in combination with the modern dynamism as we lead the country closer to the new millennium. Congress and Labour party members, I ask you to put your confidence in me so that we can together transform this vision into reality.

---
2 hours used for speech. 4 remaining
---
Leaflet - 1 hour




3 hours remaining





Front of leaflet



The front of the leaflet features Angela Harvey in front of the Dover constituency office together with one local councillor and one supporter *male and female, one from BME background, all 3 wearing Labour party badges; all 3 holding hands*. The main heading underneath reads "For a Strong Social Britain" and below it the secondary heading reads "Vote Harvey on [election date]". The front also features the Labour party logo.



Back of leaflet



The back of the leaflet features the 5 key elements of Angela Harvey's plan for a Strong Social Britain, reading:

"If elected Deputy Leader, I will work to:"

Restore the collective bargaining power of the trade unions

Formulate a Wage Ratio Cap to ensure everyone gets paid their fair share

Lower food prices by negotiating lower external EEC tariffs and trading with our Commonwealth

Establish a new Price Commission to monitor and exercise price control

Make Labour MPs more engaging and accountable to our local constituency parties

Underneath it says "Harvey for Deputy leader. Because the Labour movement matters"


---
RE: Labour Deputy Leadership Election 1992 - Angela Harvey - 09-23-2018



Canvassing, 1 hour. 2 hours remaining





Angela Harvey was talking to traditional Labour party members in and around local constituency offices, mentioning her career as a teacher, member of the National Union of Teachers, and more recently as local Labour party worker in Dover. She summarises her plan for a Strong Social Britain:



I want to restore the powers of workers to collectively bargain for their interests.

 The Tories' vicious attacks on the trade union movement in the 1980s led to a membership reduction of 5 million, which combined with the oppressive legislation passed by the last government weakened the power of unions to protect workers. We need a new balance between corporate employers and workers, and I pledge to find this new balance.


It will be my priority as Deputy Labour Leader in government to negotiate lower external EEC tariffs

 on food

, bringing food imports from the Commonwealth and across the globe and reducing food prices for British consumers. Food prices skyrocketed during the 13 years of Thatcherite rule and they did nothing to address the situation. I will work to change that.


Labour MPs and local constituency parties must come closer together. We're one Labour movement.

 I will do everything in my power as Deputy Labour Leader to bring about greater transparency between MPs and local parties. After more than a decade of division and confrontation, we need unity and dialogue and I believe this starts within our own party.

---
RE: Labour Deputy Leadership Election 1992 - James Mercer - 09-23-2018



Speech - 2 hours (4 hours remaining)




James Mercer kicked off his campaign for the Deputy Leadership with a speech.
Quote:Comrades, friends,

It is an absolute privilege to be part of a three-man race for the deputy leadership of the Labour Party. The fact that not only do we have two excellent candidates to be our next leader and Prime Minister, but also three candidates to be number two, is a sign that the Labour Party is alive and kicking as a party as well as back in government. I genuinely believe that thanks to Neil Kinnock - his passing is a loss to our Movement - and Roy Hattersley, we are now a stronger party than we were when we were last in government. We've come back together, we've reclaimed important Labour values and we have pushed into government with a modern, forward-looking agenda for the 1990s.

Understandably, all eyes are on the race between Michael Nash and Agnes Hamstead. It is the choice between these two candidates that will determine the future priorities of our party in government in the most immediate way. This race is different. As Deputy Leader, you do not get to steer the ship directly. But you are a key part of a larger team, assisting the leader who does. I am not going to give you a list of policy priorities for government today, because our manifesto and our Policy Review for the 1990s have hit the nail on the head and it's our leader's job to build on those solid foundations. Instead, what I offer you is a vision on our values, a vision on our party and our movement, that can contribute to any leader's leadership of the party.

I think that while our priorities are and must be set by our manifesto and the leadership, we need a Deputy Leader with a vision to take our party forward ideologically and politically. I have made it my life's work to help those who wish to better themselves through adult education. When I moved from lecturing at Durham to tutoring at the Open University, it was precisely for this reason: that everyone deserves the proper equipment to make something of their life, to learn the necessary skills or to change direction if they feel the need. It is that theme of aspiration, of opportunity and freedom to realise one's potential that is one of the most enduring parts of our movement. Weren't we founded to represent Labour? To fight for the working man and improve his or her life? To contribute to opportunities for ordinary people, fight for a country in which not the bank account of your parents but determination and hard work determine what you can or cannot do?

Throughout the 1980s, the Conservatives have backed us into a corner and stolen this theme from us. They turned aspiration into the watchword of those who had everything in their favour to succeed already. But no longer! With our Policy Review for the 1990s, we have reclaimed that theme, and I was privileged to be on the 'People at Work' group that put skills front and centre.

What I mean to say is this. We have reclaimed themes that should be ours at the polls, themes we lost the trust of the public on because of the destructive conflicts we have lost the trust of the public on. We must

never again

lose hold of these solid Labour values. We must keep the course now and let people see that there is but one political home for aspiration, liberty and patriottism for all in Britain, and that is the Labour Party. This return to government gives us a golden opportunity to do so. If we look back for but one minute instead of forward to the 1990s, we risk losing it. Those who are only now returning to vote Labour and whose trust we need to regain are waiting for us to prove that we meant what we said about building an Opportunity Britain, about combining social justice and economic efficiency, about being there both for those who are working hard to improve their lifes and those who are not at liberty to do so for want of resources and support.

I do not see any leadership candidate who will disagree. And I will work tirelessly to help them prove that to our voters, our core supporters, the ordinary working people of Britain who are looking to us to rise to the occasion, effect positive change and be re-elected to five more years.

But more importantly, I believe that while a Deputy Leader can support the leader in the policy area, there's an even bigger job in being there for the party. Especially with our leader in Downing Street, making the decisions alongside the Cabinet, our party needs a Deputy Leader who can pay attention to building our party into an even stronger, more united and more purposeful force in the long run. There is work to be done that isn't flashy, that isn't immediately obvious to the eye, but which is crucial if we want Labour to regain and remain the broad force for ordinary working people that we've always been.

I am talking, first and foremost, about our members, the lifeblood of our movement. Kinnock and Hattersley did an excellent job of extending their influence, but there is yet work to be done. It is now almost a decade ago that the push for One Member One Vote began. Conference has endorsed it time and time again; we've had a consultation and two commissions. Now is the time to push forward and make it a reality. Because why shouldn't we take the next step in accountability to our constituency parties and the Labour Movement as a whole and extend that accountability to the broadest possible franchise? Why shouldn't members and affiliates together determine our next leader? Why shouldn't all members in a constituency get to vote on who we are running as their Member of Parliament?

You can have any amount of meetings with our MP, but that is not what the link between MPs and the party should be about. Our members are our ambassadors in society and the ambassadors of society in the party. They are often on the workfloor, every day, facing the everyday concerns of ordinary people and talking about them. Even when they cannot attend the selection meeting or get onto the relevant committees, they deserve voice, because it is them who keep us honest, who keep us in touch. As your Deputy Leader, I will work with our leader to push on and make OMOV a reality, implementing the proposals of the Trade Union Links Review Group by empowering our trade union affiliates to register to vote directly in the trade union section. This will solve the one remaining issue with OMOV as it stood, which is the valid concern for the breadth of the Labour movement.

It's also a matter of opportunity. I want to give every member of this movement the opportunity to get involved. I want to lower barriers towards participation, because I firmly believe that once members have that vote, some of them will move on to become more active and involved in our movement, both as part of what we do and among their friends and family, spreading the word.

That participation is also what made the Policy Review such a success. The large-scale listening exercise we conducted before the Policy Review Groups went to work was an absolutely crucial factor in the success of the review. And I think it's a model for the future which we have to stick to. We need to speak the language and push the priorities of the people in Britain that rely on us in addition to the common sense of our movement expressed at conference. That is why, as Deputy Leader, I want to be at the front of a continued listening exercise, taking time off from Westminster to go into the country and, where our leader cannot accompany me, relay the concerns of ordinary people to the PLP, the Cabinet and to Downing Street. We should use this continued Labour Listens campaign as a way to inform our policy-making in a way similar to the Policy Review, founding a National Policy Forum in addition to conference to continue to update Labour's agenda for the 1990s and beyond.

Comrades, people around the country are relying on us. They have given us their trust again because we have set aside the rivalries and preoccupations of the past and formed a common narrative of optimism, aspiration and liberty. We owe it to them, as well as to the memory of Neil Kinnock, to soldier on. To keep listening to them, to keep speaking their language, to keep empowering those in the country who are the life of our movement. I may not be running for leader. I may not be the one in Downing Street setting the policy agenda. But as your Deputy Leader, you can be sure I will help us keep that course, and reclaim Labour's values and mission every day.

Thank you.
---
RE: Labour Deputy Leadership Election 1992 - Angela Harvey - 09-23-2018



Canvassing, 1 hour.




1 hour remaining



Angela Harvey was on the campaign trail talking to Labour members and supporters. She focused on three elements of her platform for a Strong Social Britian:

a Wage Ratio Cap that will ensure every worker gets a fair pay.

She accused the Tories of introducing a culture of selfish individualism and corporate profiteering in which the hard work of employees was not awarded as it should be, but instead given out to those at the top of the corporate pyramid. Instead, Angela's work will focus on working out a Wage Ratio Cap within a business, that will make work pay.


a new Price Commission with powers to monitor and exercise control over prices.

 The ever-increasing corporate profit subsidised by Tory tax cuts has meant that ordinary British consumers are ripped off without any justifiable reason for skyrocket-high prices. Angela promises to formulate a policy for price monitoring and control by means of a Price Commission that will work in the interests of ordinary consumers.


Give constituency Labour parties a greater say and greater engagement with Labour MPs.

 Angela Harvey argues that the Labour movement is based on the fundamental principles of a strong united proletariat. To represent the voice of ordinary people, of the needy, the vulnerable and the working class was the reason the Labour party was created. As we approach the new millennium, Angela pledges to preserve current and find new ways to spread right across every level of the party.

---
RE: Labour Deputy Leadership Election 1992 - Moray Mac Gill Fhaolain - 09-23-2018



Speech 2hours- 4 hours left




Moray Mac Gill Fhaolain begins his campaign for deputy leader in his hometown of Aberdeen,



"I want to begin by thanking you all for coming out here today and say how honored I am to be joined by 2 other fantastic candidates in the Deputy Leader race as well as congratulating my friend Mrs.Hamstead for her victory in a hotly contested race. I'd also like to give my condolences to the daughters of Mr. and Mrs. Kinnock. I knew Niel for many years served with him and supported him for leadership both times, and I must say that the country will miss both him and his wife whose revolutionary ideas gave Labour the government back for the first time in 13 years. And as Deputy Leader, it is my pledge to continue to fight for those values and ideas.

But first a bit about me, when I was a young lad I didn't have much my family were working class farmers who worked hard to provide for me and give me all I would need to succeed in my life, and it is because of them I was able to educate myself and be where I am now. I joined the Labour party in the mid-1950's as a young starry-eyed metal worker never dreaming I would be running for parliament at all never mind run for Deputy leader. After I was laid off I became fed up with the all talk and no action stance taken by many in the Labour and Tory parties and decided I wanted to make a change and be a politician who would actually help the people not just give them rhetic and empty promises. And since 1964 I have devoted myself to doing just that not just for Aberdeen North and Scottland but for the whole of the UK. 

As to why I am the best candidate, I am one of the longest-serving MPs in the commons and the longest serving of any members running for Leader or Deputy Leader I have sat in opposition and government benches, I have served both the shadow cabinet and regular cabinet and know how to get things done. Now that is not to say the other 2 are unfit, because quite frankly anyone we choose is better than a Tory in the same role.

Friends for 13 years now we have seen the tories split the country apart, neglect our rural communities inner cities and everywhere outside of England destroy our standing in Europe and destroy the middle class in favor of the top 10% and I will work tirelessly with Mrs.Hamstead to undo the legacy of destruction the Tories left for us. 

The first thing I'd advocate for is a resurgence of a strong union presence. Union's are the working man's ally against the rich hence why tories attempted to destroy them, we must we establish power to the unions, allow collective bargaining allow strikes without ballot papers, make it easier to unionize and punish greedy CEOs who attempt to prevent the unionization of their workers through fines and taxes.

Next, we need to make our economy fairer under the last Tory government the rich have received break after break after break while the middle and working class have received nothing but increases in their taxes whilst wages were stagnating. I will advocate for a top-down tax system re-instituting a 75% tax on the highest incomes while allowing the lowest 30% of incomes to become tax-free. I will also push for a minimum wage well above the poverty line so that people aren't working 3 or 4 jobs but are unable to feed themselves or their families.

We also have a huge mess to clean up in Europe. While I may not have been a fan of Mr.Major his policies and actions toward Europe were a huge step in rebuilding the relationships destroyed by Mrs.Thacthers dangerous levels of Euroscepticism and we must continue to build upon that something which I will make sure we do.

And finally, under the previous Tory government unless you lived in England they didn't care about you, let me rephrase unless you lived in a nice city portion of England the Tory government didn't care about you which is why they allowed infrastructure in Wales and Scotland to crumble and refused to deal with the IRA terrorists who would later kill Prime Minister Kinnock and his wife. That time is now at an end I will push to give Scotland and Wales and North Ireland money for infrastructure as well as helping the Prime Minister with dealing with and ending the IRA's reign of terror that our citizens need never fear again for their lives.

While we still have a lot of work to do I believe that with myself and Mrs.Hamstead at the helm of the party not only will we be able to rebuild the country during our term but come election time grow Labour's majority to unprecedented heights Thank you."


---
RE: Labour Deputy Leadership Election 1992 - Angela Harvey - 09-23-2018



Canvassing, 1 hour.




0 hours remaining



Angela Harvey wrapped up her campaign for the Deputy Leadership of the Party talking to members at her local constituency. She emphasised three points:

A commitment to the 1992 manifesto and the platform for a Strong Social Britain.

 Angela argued that it is pivotal for the Labour party in government to implement its 1992 election pledges, and that the manifesto is underpinned by the platform for Strong Social Britain which will advance the Labour movement and build a cohesive and compassionate society, healing the wounds of 13 years of confrontational Tory rule.


Building a Labour team we will all be proud of.

 Having publicly campaigned for her, Harvey said she will support the new Labour Leader and Prime Minister Agnes Hamstead to build a Labour team everyone will be proud of. Harvey's work under the leadership of Agnes Hamstead will be to unite the entire Labour movement behind the Prime Minister and the government, ensuring the government's focus will be solely on policy, unlike the inner fightings observed in the last 2 Tory administrations.


Workers' unions, workers' voice and workers' programme for government.

 The working class needs to once again fight for its interest and get the representation it deserves. By working to restore the trade union collective bargaining power, improve accountability to constituency Labour parties, and implement the Labour government's programme, Angela Harvey claims the Labour movement will build this compassionate, human and Strong Social Britain that looks after individuals, communities and society.

---
RE: Labour Deputy Leadership Election 1992 - James Mercer - 09-23-2018



Canvassing - 1 hour (3 hours remaining)






James Mercer spoke to Labour members on the deputy leadership campaign trail.



Finishing the push for OMOV.

"Since Neil Kinnock started the push for One Member One Vote in candidate selection and leadership elections, there have been two reports, a number of conference resolutions and a number of consultations. We can now introduce OMOV confident that both the trade union movement and labour members will get their proper influence. Members deserve to be involved in selecting their MP and electing their leader."


Reclaiming aspiration.

"With the Policy Review, we've finally moved to reclaim the themes of aspiration and opportunity from the Labour Party. I think Agnes Hamstead's policy to increase access to Higher Education is precisely the sort of measure we need to build on that. I will work with her to develop measures like it, and ensure that our common commitment to opportunity for all is realised."


Continuing to listen.

"One of the key strengths of the Policy Review and the 1992 manifesto it inspired was the 'Labour Listens' campaign in which we went out and listened to ordinary people. We need to keep in touch both with those who voted for us and those who didn't to keep updating our policies. We must never again allow the preoccupations of the past to turn us inwards again; instead, I will push to establish the proposed National Policy Forum as a sort of permanent Policy Review to build on the success of the Review and do for the 2000s and what

Meet the Challenge, Make the Change

did for the 1990s."

---
RE: Labour Deputy Leadership Election 1992 - Moray Mac Gill Fhaolain - 09-23-2018



Canvassing 1 hour 3 hours left





Moray Mac Gill Fhaolain went around to Labour members and supporters discussing his views for a fairer economy for Britan





A Livable Wage for those who work: 

Moray talked about how wages were not rising fast enough under a Tory government focused solely on their rich benefactors and how he plans to institute a living wage which will rise as the cost of living rises to make sure those who work aren't having to have 2 or 3 jobs to barely scrape by. 





A Resurgence in Workers rights:

The last Tory government systematically repealed and/or destroyed almost every single workers right the last Labour government gave them. Moray discussed reimplementing rights for the working man giving unions more power to get decent wages and working conditions and fighting against corporations and greedy CEOs who try to stop unionization in their companies. 



A Fairer Tax System:

Moray reprimanded the Tories for constantly favoring the rich with insane amounts of tax breaks without giving the middle class and working class families the same breaks. He stated he would work with Mrs.Hamstead to create a top-down tax system where the wealthy pay their fair share while the middle and working class families get the relief they so desperately need.



Canvassing 1 hour 2 hours left



Moray Mac Gill Fhaolain

 

went around outside his constituency office and around Aberdeen and nearby cities to speak with Labour members and supporters to share his views for devolution,



Giving Scotland and Wales their own Assembles and Parliaments:

Moray talked about how he would work Mrs.Hamstead to create local assemblies and parliaments for Scotland and Wales to make their own decisions on the certain matter of importance for their own countries. 



Supporting Infrastructure:

Moray blasted the Tory government for failing to take care of the infrastructure in places like Scotland which now have crumbling roads bridges and buildings because they didn't receive enough money. He also talked about how he wanted to work with the soon to come Scottish Parliament to get better houses ones to prevent situations like the one currently being faced where houses are without power due to flooding.



Increase spending on Regions:

Moray chastised the Tories for spending next to nothing on spending for Scotland, Wales, and North Ireland and how he would work with Mrs.Hampstead to double region funding to make sure they have the tools and equipment they need to stand on their own two feet.


---
RE: Labour Deputy Leadership Election 1992 - James Mercer - 09-23-2018



Leaflet - 1 hours (2 remaining)



Front



Back

---
RE: Labour Deputy Leadership Election 1992 - Dame Oona Millar - 09-23-2018



Dame Oona Millar, speech in Glasgow for Angela Harvey

– (2/2 hours, 0/2 hours remain)



Dame Oona Millar spoke before a crowd of Labour Party and trade union leaders across the Glasgow area on the deputy leadership election and why she backs Angela Harvey.



"Comrades, we have finally taken power in Westminster after thirteen years of witnessing Tory rule from southeast England wreck havoc on working people and their communities in Scotland and in Wales. We have won the ballot in the general election, and now we must win the ballot to set the direction within our new government. The direction I hope we seek – a socialist government and a fair economy – is within our reach. My dear friend, Angela Harvey, is a champion of that direction.

"Her leadership in this party will keep our policy focus on eliminating poverty and undoing the damages of the Thatcher government on our cities and our regions that she never cared about and sold to the highest bidder on private auction. Our public assets, our lives, are not for sale, and we will not accept this new capitalist myth that values private capital over the public good. I worry that without strong, socialist leadership at the highest level, this party will be pressured to turn towards the right. Give gentle acceptance to the idea that free markets are presumed good until proven evil. We have lived long enough and studied enough of human history to know that greed is not a virtue nor should it be championed like one in public policy.

"Angela's policy vision is clear and convincing. She has been an early advocate for a cap on runaway salaries for boardroom directors while working people live in poverty in this country. No one can be morally comfortable when there are hungry children in this country. No one should be able to pay away the pain of bearing witness to the social problems that unregulated markets and rampant privatisation bring for the most vulnerable in this society. We will cap pay at the highest levels to make sure that wages grow across the board: more money in every pocket, not just the manager's.

"She has also been clear on her vision for a stronger supply economy in this country. With market-managed supply chains, we have seen the prices of basic goods sky-rocket beyond affordability for working people. The proportion of profit margin within the retail price has crept higher and higher as you and me have to pay the piper just to get a loaf of bread and a bit of butter to spread on it! Angela has said she'll back a new Price Commission that monitors market health on your ability to feed your family, heat your home, and still put a bit into savings. This is a clear, achievable victory for working people in this country. With her as Deputy Leader of this party, we have a chance to make it a reality.

"I'm sure many of us know the song

Bread and Roses

. A fair number of us having sung it in the streets, too. Angela Harvey offers us bread we can afford to buy and the pride of wearing the socialist rose in this country once more. We cannot give up. I will not give up as long as my legs have strength in them and my lungs have air. I believe that we can have a fairer future: will you join me in not just dreaming but voting for that future, too? Will you vote for Angela Harvey, too? Thank you."


---
RE: Labour Deputy Leadership Election 1992 - Moray Mac Gill Fhaolain - 09-23-2018



Speech 2 hours - 0 hours Left




Moray Mac Gill Fhaolain Made a speech about his vision for schools and the NHS to close out his deputy leadership campaign.



"Friends, the 1980s were a tough time for our country, riots, protests, and strikes were rampant infrastructure was crumbling and our children and in some cases grandchildren weren't receiving a proper education. That is why we now have the opportunity to change it an opportunity we cannot afford to waste, and if elected as your deputy leader I will ensure we shan't waste this opportunity. 

Our schools have been in shambles since well before I was in government and I'm sad to say they have only digressed since then. The answer is to give our public schools more support and help them in the ways they have requested to be helped and quit ignoring them as the Tories did. The first policy I will push for as Deputy leader will be a General Teaching Council for England, and Wales as promised in the Manifesto. Along with Mrs.Hamstead, we will make sure this council will better equip our qualified teachers with rigorous training and give them all the tools they will need to successfully teach our children and grandchildren. We also must end the absolutely ridiculous amount of children per classroom, as it is nearly impossible to teach children well when you have so many you can barely remember their names much less whose struggling and who isn't. Which is why in tandem with Mrs.Hamstead, I look forward to putting forth legislation to reduce school classroom sizes to 30 students per classroom instead of 40. But what good is that if we don't have modern textbooks and technology, it is impossible to properly teach pupils and get the best from them which is why I support earmarking 30 million pounds as laid out in the manifesto so schools have the latest in technology and books. And finally, I will work with Mrs.Hamstead to cancel the disastrous move of privatizing the school inspectorate and instead allowing the Education Standards Commission, together with her Majesty's Inspectors, to inspect schools, and those which aren't performing they shall have the power to fix however they see fit with Parliamentary permission, and schools which are performing above average they shall award as thye see fit with parliamentary permission. And by implementing these reforms we can finally start giving our children a leg up on the competition by giving them the best education and start in life.

But reforming schools is just the beginning, the NHS under the Tory regime was privatized and lead to massive layoffs and wait times, and now it is our time to right the wrongs done to our wonderful healthcare service done by the Tories. Fixing the NHS was one of the key issues in the previous election and now is the time to set things right as we set the NHS back to its origins of people than business, not the other way around. The first policy position I will champion as deputy leader are goals to promote physical and mental health by making common sense policies, for example, free eye tests for the poor and those in inner cities, setting better standards for food labeling to ensure everyone can understand what is going into their bodies, and banning tobacco advertising especially to youths. Second, I plan on helping craft legislation to fulfill our pledge to pump the requested 1 billion pounds into the NHS as well an extra 85 million pounds to help cancer research as well as working alongside with Mrs.Hamstead to meet the NHS requested budget every single year. And finally the biggest issue with the NHS we must fix is its efficiency and through completing our manifesto pledges of cutting wait times by hiring more staff and getting better equipment for improving hospital cleanliness, and eliminating canceled operations we are going to do just that. 

And so as your deputy leader I would pledge to fix schools and the NHS in the ways laid out by our manifesto and ensure that they are carried out to completion alongside Mrs.Hampstead. Together we are not just going to improve the lives of the everyday Brit, Scot, Welsch, and Northern Irishmen in ways they never thought possible but also work towards a greater Labour majority at the next election thank you."


---
RE: Labour Deputy Leadership Election 1992 - James Keating - 09-23-2018



Canvassing - One Hour; One Hour Remaining





A strong leadership team

: "I firmly believe that James Mercer is by far the best choice to be deputy leader of this great party. Along with Agnes Hamstead I believe that James will provide one half of a great leadership team and will work as well with his leader as Roy Hattersley worked with the late Neil Kinnock. We need not only a team at the top of this party who can get along, but a capable, competent and constructive team who will ensure that we can continue to run rings around the Tories throughout the rest of this parliament and towards the new millennium."



Fighting for One Member One Vote:

 "With James Mercer as Deputy Leader we will have a great ally in the fight for a One Member One Vote system in party leadership elections and the selection of candidates. Conference after conference has backed the shift to this system and I believe that with just a little push and heave we will be able to finally usher in the age of One Member One Vote - greater democracy - for internal Labour Party votes and decisions. What will certainly help us in this fight for One Member One Vote is backing and voting for James Mercer to be the next Deputy Leader of the Labour Party!"



Taking the fight to the Tories: 

"Over the past decade we in the Labour Party had a great leadership duo in the form of Neil Kinnock and Roy Hattersley. We can continue this great legacy left behind by Neil and Roy by ensuring that James Mercer is elected deputy leader to Agnes Hamstead. It is vital that we have a strong team at the top and front of this party, which will ensure that we can every misstep and faux pas of the Tories against them. We must ensure that we have proven and effective operators and leaders leading this party to ensure that we can continue the work of countless generations before us in helping to create a fairer and better United Kingdom for all. We can do that by electing James Mercer as Agnes Hamstead's deputy!"

---



Canvassing - One Hour; Zero Remaining





Remaining firm on Labour Values:

"It is imperative that after the election we do not shrink from our responsibilities to the voters who put us into office for the first time in thirteen years. By shrinking on our beliefs and pledges in the manifesto, that would be a betrayal of Labour members and voters who have waited years for this moment when finally the government of the United Kingdom is once again back on the side of working men, women and their families up and down this country. We need a team leading this party which will ensure that the party and the new Labour government remains committed to Labour values of progress and solidarity for all - I believe that the best team is one that is led by Agnes Hamstead, and which has James Mercer as her deputy leader."



A Strong Deputy Leader:

"As Roy Hattersley show us over the past near decade, having a strong leader is only half of the story. Ensuring that we have a strong leader who is able to stand up for the party message inside and out of the party is vital to ensure an effective and growing Labour Party. With James Mercer, I believe we can continue the tradition that the likes of Roy Hatterlsey have put in place and ensure that the Labour Party will continue to go from strength to strength and ensure that we can create a fairer, more just, more compassionate and more progressive Britain for all."



Making good on Policy Review:

"Thanks to the Policy Review we can now ensure that the Labour values of opportunity and aspiration remain key to the Labour Party and its message before, during and after an election. With people like Agnes Hamstead and James Mercer at the head of this great party of ours, I believe we will get a great start to making a fairer and better Britain for all, especially the less well off and needy in our society. Only with a strong team at the head of this party can we achieve that - we can achieve just that by electing James Mercer as the deputy leader of this great party of ours."


---