09-23-2018, 02:00 PM (This post was last modified: 09-23-2018, 02:31 PM by Angela Harvey.)
Angela Harvey kickstarts her campaign addressing the TUC.
(Approved by Dan)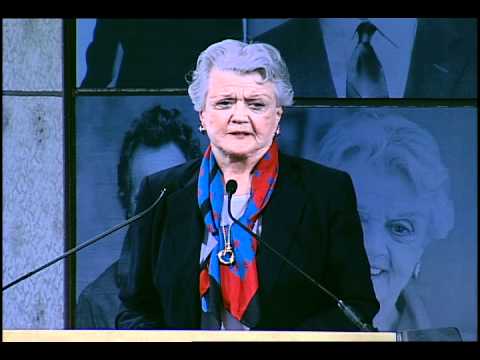 Hello everyone. I nearly said fellow congressmen and congresswomen, because the old habits die hard, yet the many friendships I made in the NUT (National Union of Teachers) between 1951 and 1982 remain as strong as ever. However this time is a little bit different, as I am addressing you in a different capacity - one as candidate for Deputy Leader of the Labour movement.
When I say Labour movement, I mean that traditional yet progressive and outward-looking vision of Labour as a force for working people, families and those in need of support and comfort. These traditional Labour values of equality, compassion and belief in something greater than individual opportunism - namely the belief in communities and in society as a force for good, are the key components of my platform for Strong Social Britain. I run as Deputy Leader candidate on this platform for Strong and Social Britain, underpinned by those 5 concrete aims I will seek to achieve if elected:
1) As Deputy Leader, I will work to restore the collective bargaining power of the trade unions.
Over the last 13 years, we have witnessed previously unseen damage being dealt to the heart of the Labour movement - the trade unions. The Tories' various Employment Acts, the 1984 Trade Union Act and vicious attack against union membership have weakened workers' voice and our capacity to bargain for our rights and our pay as workers. Under Thatcher and Major, trade union membership decreased by 5 million at time when we saw record levels of unemployment and the gap between rich and poor widen at a terrifying speed. There isn't a better audience than you, Congress, when it comes to understanding the importance of collective bargaining power and collective efforts to protect and expand workers' rights. As Deputy Leader, I will work tirelessly to give this power back to you. We will restore the honourable name of trade unionism, we will restore the power of our workers to protect themselves from the currently almighty power of corporate employers. 
2) As Deputy Leader, I will work to formulate a Wage Ratio Cap to ensure everyone gets their fair share of pay.
The Tory plan of deregulation, tax cuts for the richest and unlimited corporate profit for those at the top is broken. CEOs are making tens of times more than hard working employees at the lower levels of the corporate hierarchy. To me, this is fundamentally wrong. I believe in a Strong Social Britain which rewards workers for their hard, dedicated and skilful work. Under my deputy leadership, we will formulate a Wage Ratio Cap policy which will reveal the true depths of the difference in pay between those at the top and those at the bottom. We will require companies to justify any deviations from this cap, and force them to bring it down when their stance is indefensible. Workers produce the wealth of a company, workers should get a fair share of the profit their work creates.
3) As Deputy Leader, I will work to lower food prices by negotiating lower external EEC tariffs on food.
UK Food Inflation, which shows cost of food changes over time, exceeded 9% just a couple of years ago. Throughout the time of the last Tory government, food prices increased without any action been taken to address the causes. Food is not a commodity - it is a necessity for every human being to survive. We cannot build a truly Strong Social Britain without ensuring the basics of life - including food - are affordable and reasonably priced. If elected Deputy Leader of the Labour party in government, I will commit my work to lowering food prices by negotiating lower external EEC tariffs on food, allowing us to import food from around the globe - including members of our precious Commonwealth. This will lower prices for the British consumer at home, as well as help the economies of the Commonwealth and others. A situation in which everybody wins, and most particularly the most vulnerable who currently struggle to make the ends meet.
4) As Deputy Leader, I will work to establish a new Price Commission that will monitor and exercise control over prices.
Lowering food prices is of utmost priority, but so is ensuring that all products in the market are reasonably and justifiably priced. The unlimited free market introduced by the wicked ideology of Thatcher has meant that company executives have ultimate control of prices and unchecked power of how they exercise this control. This is the modern day exploitation of people and particualrly vulnerable people. A Price Commission will monitor and exercise control over prices, ensuring that consumers are not ripped off by the monopoly of greedy businessmen. As Deputy Leader it will be my priority to treat this most cruel cancer of free marketism.
5) As Deputy Leader, I will work to improve accountability of Labour MPs to our local constituency parties.
The Labour party MPs of the 1980s have done a heroic job of speaking out and loud for the poor, the vulnerable and the ordinary, even if they did not have the power to block Thatcher's extremist policies. Our task in government is even greater. We have always been and must always remain a Labour movement, a movement which represents our class, fights against poverty, injustice and unfairness. If elected Deputy Leader, I will do everything I can to stimulate greater debate and discussion within local associations, to improve accountability and to build Labour communities which are pivotal to every election campaign and to the well-being of our movement and values too. 
Congress, throughout my lifetime, throughout my time in the NUT, throughout my engagement with Labour Party politics, I have dedicated my life to the values that underpin this platform for a Strong Social Britain. I believe strongly that this is the right way forward for the Labour party and for the United Kingdom. The Labour movement is only strong when we are united, when we have the power to defend workers and consumers, and when we are in government to deliver. As a candidate for the deputy leadership, I fully commit myself to this platform for Strong Social Britain and to our electorally successful 1992 manifesto. This, I believe, will restore Labour as the natural party of government, they will revive the spirit of the Attlee government in combination with the modern dynamism as we lead the country closer to the new millennium. Congress and Labour party members, I ask you to put your confidence in me so that we can together transform this vision into reality.
---
2 hours used for speech. 4 remaining
---
Leaflet - 1 hour
3 hours remaining
Front of leaflet
The front of the leaflet features Angela Harvey in front of the Dover constituency office together with one local councillor and one supporter *male and female, one from BME background, all 3 wearing Labour party badges; all 3 holding hands*. The main heading underneath reads "For a Strong Social Britain" and below it the secondary heading reads "Vote Harvey on [election date]". The front also features the Labour party logo.
Back of leaflet
The back of the leaflet features the 5 key elements of Angela Harvey's plan for a Strong Social Britain, reading:
"If elected Deputy Leader, I will work to:"
Restore the collective bargaining power of the trade unions

Formulate a Wage Ratio Cap to ensure everyone gets paid their fair share

Lower food prices by negotiating lower external EEC tariffs and trading with our Commonwealth

Establish a new Price Commission to monitor and exercise price control

Make Labour MPs more engaging and accountable to our local constituency parties

Underneath it says "Harvey for Deputy leader. Because the Labour movement matters"